No, not
that
Michael Jackson,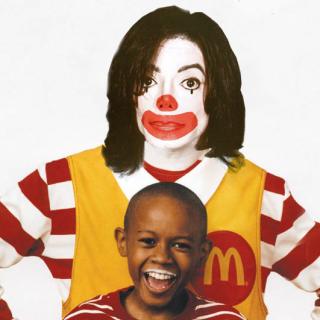 This
Michael Jackson, the beer expert.
Although, if Micheal Jackson the Beer Hunter had recently fondled a pint, it should be bigger news than Michael Jackson the Boy Hunter recently fondling anything, since the Beer Hunter
passed away
almost a year ago.
For Father's Day, my daughter gave me the paperback book, "Great Bear Guide", which was sweet.
Now the Beer Hunter's 1977 "World Beer Guide" has been credited with jump starting the beer renaissance in the United States and I have no reason to argue with that claim. But as so often happens when an individual personality becomes closely associated with a product, lots of things get peddled with the prime goal of making a buck and I think this is one of them. Yes, there are a 500 pictures of beer and descriptions of each, but the selections they made seem somewhat dubious. A great beer guide should list all the major beers made by the Trappist abbey's but Rochefort is left out. The crappy Newcastle brown ale is reviewed which includes the appropriate backhanded compliment,
"has a great student following"
yet the greatest brown ale in the world, Samuel Smith's, gets nada.
I hope to follow up soon with a few good suggestions for beer guides that your beer geek would like. In the meantime, you might consider a
Tee Shirt
: